Latest News:

WW

I'm proud and happy to show you the cover for the second book in th series - The Surplus Girls' Orphans - which will be published in paperback and as an e-book by Corvus in January.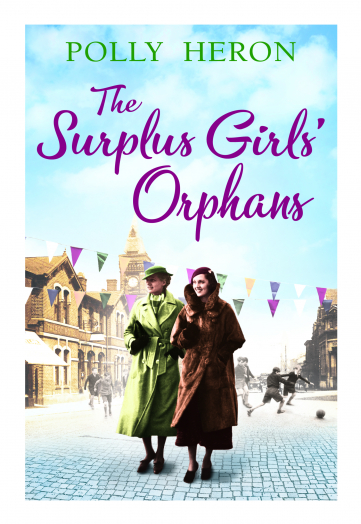 If you love paperbacks, here is the pre-order link.
And for those of you who love your Kindle, here is your link.
In the meantime, click on the book's tab in the side-bar to see the blurb and get a flavour of what is to come!
* * * *
h
For those of you who follow my blg on my Susanna website, the new blog is the next in my Cover Love series. My guest this time is contemporary romance author Kitty Wilson, who has five very appealing covers to choose from.
Thank you to the eagle-eyed readers who got in touch because they had spotted that I didn't provide the link to Kitty's guest blog - here it is.
Which of her covers do you like the best? My personal favourite is the last one, Happy Ever After.
h
And here is the link to an even newer guest blog (!) by romantic comedy author Maddie Please.